PEGIDA Shows no Sign of Slowing as 25,000 March Against Islamisation
PEGIDA Shows no Sign of Slowing as 25,000 March Against Islamisation
via PEGIDA Shows no Sign of Slowing as 25,000 March Against Islamisation – Breitbart.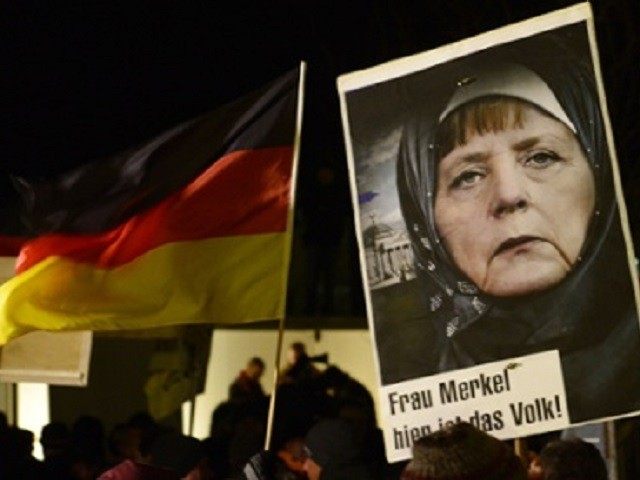 Patriotic Europeans Against the Islamisation of the West (PEGIDA) have 'strolled' again, but despite a week of Islamist terror in France and the fire-bombing of a German news paper which printed Mohammed cartoons, the German establishment has continued to condemn the movement.
The group has continued its apparently unstoppable growth, leaping from 20,000 last week to 25,000 on the streets of Dresden yesterday, with 30,000 strolling nationwide. The group, which is dedicated to non-violent resistance in the style of the East German protesters who opposed the former hard-line communist regime with weekly 'strolls' in the 1980s, this week called upon its supporters to not bring placards depicting Mohammed cartoons.
Some German politicians accused PEGIDA of taking advantage of the…
View original post 665 more words