Obama orders Pentagon to prepare for full troop withdrawal from Afghanistan

Obama bid Iraq ado and all was for naught. Now it's bye bye Afghanistan hello Taliban, For what?
Family Survival Protocol - Microcosm News
President speaks with Afghan counterpart Hamid Karzai and says US is 'moving forward with additional contingency planning'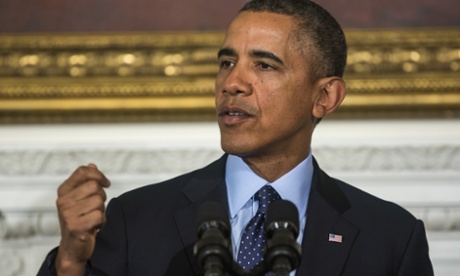 Barack Obama formally ordered the Pentagon on Tuesday to make plans for a full pullout of American troops from Afghanistan by the end of the year, pointing to a way out of the conflict that is reminiscent of his end to the Iraq campaign.
While the Obama administration reiterated that it would prefer to maintain a residual military presence in Afghanistan, the Afghan president, Hamid Karzai, has refused to sign an accord that would pave the way for some US forces to remain. That has forced the administration to begin a contingency plan for a…
View original post 869 more words